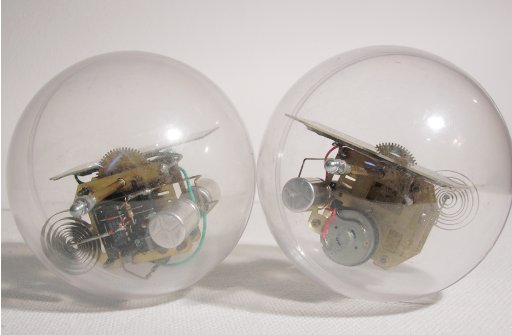 Solar
Here are some of the solar-powered
robots that I have built.
They all use a solarengine to
store and deliver the energy
collected by their small solarcell.

This solarengine is made of standard,
easy obtainable components and
works reliable with a wide range of
solarcells, storagecapacitors, and
triggervoltages.
Component values are not critical
and can be adjusted to requirement.
The storagecapacitor can have any
value between 2200 microF. and 1 F.
The triggervoltage is set by the
number of diodes or an appropriate
zenerdiode, and should be about
1 Volt below the maximum voltage
the solarcell can generate for best
efficiency.
Don't forget to connect unused
inputs of the 74HC14 to positive
or negative rail.
SD-2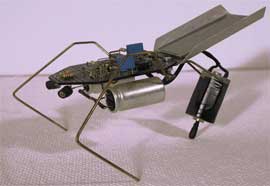 SB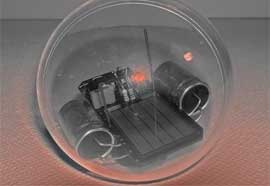 MW-1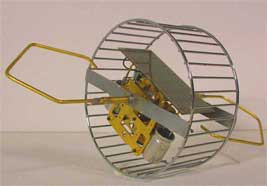 SD-1