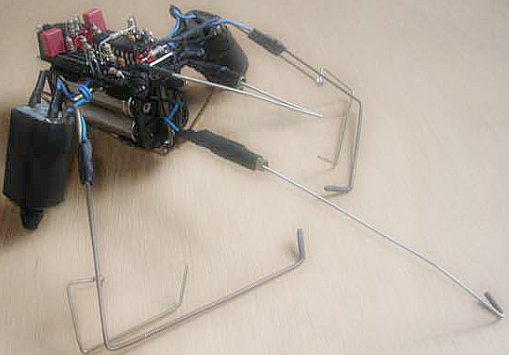 Bbeamant
This is a battery-powered beamant,
a lightseeking robot with turn and
backup-ability.
The beamant-circuit is a briljant
Mark Tilden-classic, a very complete
and versatile design with only one
chip (a 74xx240),or two of them
stacked for more motorpower.
When you build it with sockets for
the resistors, you can easily experiment
and change it's behaviour by changing
resistorvalues.